| Home | Diary November 2005 |


11-11-2005
It seems that the error 43 is gone. Did a lot of effort lately to find the problem. Went to a friend, who owns an oscilloscope, and we checked the signals.
It seems that the cilinder reference signal is very good, but the TDC signal is very noisy. A lot of interference on that one. So I told Ray what we saw. And he did sent me a other better chip. Unfortunately, this did not help either.
Than, I decided to remove the connector, used for the SMC, and make better and shielded reluctor interface wires, used for the inductive signals, coming from the distributor.
The first time, nothing changed. Than, Ray told me to install a 22K resistor between some wires from the reluctor interface.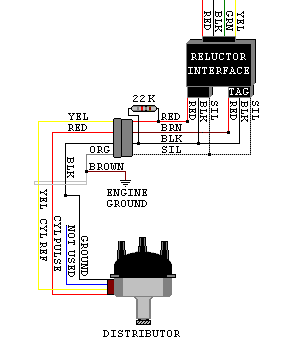 Unfortunately, the resistor did not work. Because there is an resistor in the Toyota distributor already. I measured 195,9 Ohm in the dist, with the 22K resistor, it became 194,0. I saw the same thing with my spare distributor.

So I removed the resistor, and shielded the TDC wire only, and extra good at the connection with the reluctor interface. Strange enough the error is gone now, at least today.
I am not celebrating to soon, I have seen this before, so I just wait and see what happens. That was last month, and until now, the error did not show up.

If the error returns, I will try an coax cable, just for the TDC signal only, and lead it through the other side of the car...


---

15-11-2005
The error is probably disappeared, me happy. So, now I can focus on making a safetydevice for the ERL waterinjection malfunctioning.
There is some sort of protection already, but that is in the boostcontroller, but since boostcreep is pushing her over 1 bar, and waterinjection starts at 0,7 bar, this safety method is almost useless.
I am going to make an electronic device, that is limiting max rpm, as soon as the ERL is sensing some error.




| Home | Diary November 2005 |